General & Preventive Dentistry in Phoenix, AZ
In addition to offering cutting-edge periodontal care, Dr. Trujillo and his team are also proud to offer general and preventive dentistry services to keep your teeth clean, healthy, and beautiful.
Regular cleanings and checkups are vital for everyone, but especially for individuals who are dealing with periodontal disease or have dealt with gum disease in the past. Preventive dentistry is the best way to avoid pain, tooth loss, gum recession, bone loss, and a myriad of other issues tied to poor dental hygiene.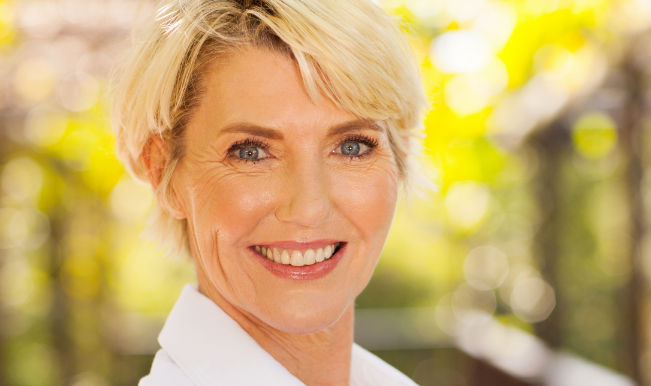 Preventive Dental Care Services
It's never too late to take control of your dental health, which is why Dr. Trujillo offers a wide variety of preventive dental care services. Preventive care can help you with more than your smile. Because serious systemic diseases like diabetes, heart disease, and even cancer have been tied to periodontal disease, preventive dental care could help you to avoid life-changing medical emergencies. Here are just a few of the great preventive dental care services offered by the Arizona Periodontal Group.
Dental Cleanings and Exams
The American Dental Association recommends meeting with your dentist or periodontist at regular intervals for a dental cleaning and exam. Although most patients can get by visiting with Dr. Trujillo twice a year or so, people who have a tendency to develop dental problems or gum disease may need more frequent deep cleanings to keep their teeth healthy. We'll let you know if this applies to you.
Sealants
Dental sealants aren't just for children. These powerful, invisible plastic coatings can smooth out rough chewing surfaces, making your teeth easier to brush and helping you to prevent cavities in your molars.
Oral Cancer Screening
Over 120 diseases show symptoms in the mouth, which is one of the reasons scheduling regular appointments with a periodontist in Phoenix is so important. During your appointment, Dr. Trujillo will keep an eye out for the symptoms of oral cancer and many other serious systemic diseases so that you can seek treatment early.
Start your day
with a beautiful
Smile
Dental Hygiene Education
The most important factor in determining your overall dental health is your day-to-day dental hygiene, which is why Dr. Trujillo and his entire team focus on patient education. From the moment you arrive in our office, we will answer your questions and offer valuable information that will contribute to your overall dental health. Dr. Trujillo and our excellent team of hygienists and assistants will do everything they can to help you to develop an excellent dental hygiene routine, including teaching you how to brush, floss, and rinse properly. At the Arizona Periodontal Group office, we believe that there is no such thing as a silly question when it comes to your dental care.
To learn more about proper dental care or to schedule your next cleaning, contact our office today. We are currently accepting new patients, and we would love the chance to serve you.
Dr. Trujillo and his team are always professional and thorough. My visit today was a routine checkup, but nothing is routine about the excellent service you receive at this office!
Sheila W.