Bleeding Gum Treatment in Phoenix, AZ
Bleeding gums is usually one of the most prominent signs of a health problem called gum disease or periodontal disease. The primary cause among adults in America is gum disease.
While there is obvious importance attached to caring for your teeth, many people will often forget the importance of caring for their gums. When it comes to oral hygiene, caring for your gums is just as, if not more important, than caring for your teeth.
Your teeth may look healthy and strong, but you should realize that your gums provide the rooted foundation for your teeth, and should you neglect your gums, you may find that you stumble across many issues.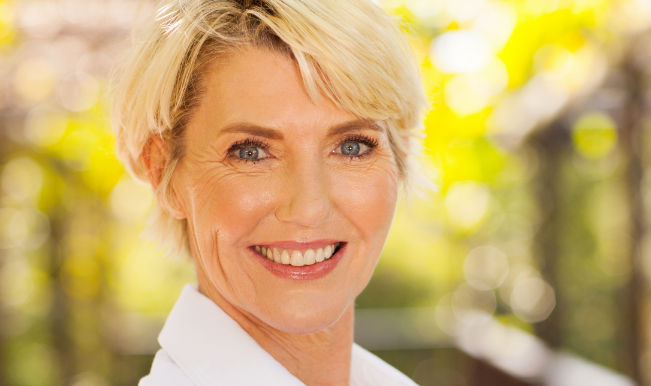 If your gums start to bleed every time you floss or brush, there is quite a high possibility that you have underlying dental health issues that require attention from your dental professional as soon as possible.
One of the biggest misconceptions among the general public is that bleeding gums is a normal thing. Bleeding gum tissue is only ever deemed to be normal should you have undergone a change in your dental routine or applied a little too much pressure when brushing. But if it is happening on a regular and frequent basis, this is not normal.
It may be a rather shocking figure to look at, but around 80% of adults suffer from some form of periodontal disease, and the biggest indicator that you are one of these is bleeding gums. In the following sections, we are going to look at some of the most common questions about bleeding gums and Dr. Trujillo can help with the treatment of them.
Why Are My Gums Bleeding?
Bleeding gums is usually one of the most prominent signs of a health problem called gum disease or periodontal disease. The primary cause among adults in America is gum disease.
If we look a little deeper into what causes gum disease, we see that it is caused by an infection of the tissue that keeps your teeth in place. Gum disease is often caused by poor oral hygiene routine and a lack of proper attention during flossing and brushing.
When your oral hygiene routine begins to falter, this allows a sticky film of bacteria called plaque to build up over the teeth and harden. When plaque hardens, it will eventually create tartar. Tartar is a substance that calcifies and irritates the gums and ultimately results in bleeding gums.
Start your day
with a beautiful
Smile
Gum Disease Linked to Other Health Issues
Over the past few decades, there have been extensive studies into the long-term effects of periodontal disease. Studies have shown that gum disease is linked to more substantial health problems such as heart attacks, strokes, diabetes, and respiratory problems.
It has been suggested that gum disease will eventually force bacteria into the bloodstream. When in the bloodstream, it attaches to lipid deposits in the blood vessels. As a worst-case scenario, this can lead to blood clots, which can result in cardiovascular and pulmonary issues.
If you are suffering from bleeding gums and live in Phoenix, AZ, then schedule an appointment with Dr. Trujillo. He will help you detect the early signs of gum disease and create an action plan before it gets out of hand.
How Can I Avoid Bleeding Gums?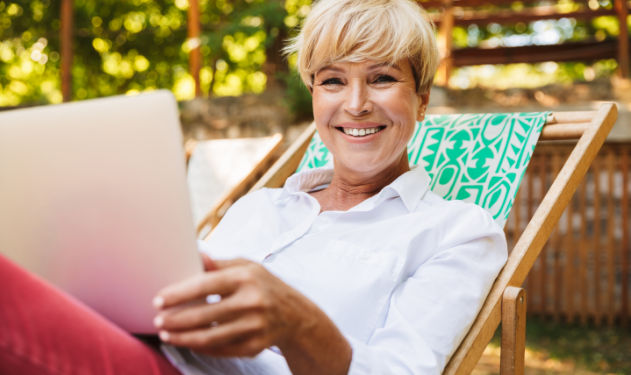 There are two things you should do to avoid bleeding gums. First, schedule regular check-ups with Dr. Trujillo. Second, make sure you are practicing good oral hygiene at home.
Your appointments with Dr. Trujillo act as an important preventive measure to help you detect the early signs of gum disease.
Between your dental appointments, it is important to keep up with that your at-home dental hygiene routine. When it comes to your dental hygiene, you should follow three important cleaning steps to eliminate bacteria.
Brush
Floss
Rinse with mouthwash
At least twice per day, you should brush, floss, and rinse with mouthwash to eliminate as much bacteria as possible from your mouth. When you brush, you should use a soft-bristled toothbrush and a very small amount of dentist-recommended toothpaste. While brushing, don't forget to brush the roof of the mouth and the tongue.
Make sure to floss just below the gumline wrapping around the base of the tooth in an up-and-down motion. Doing this will help you eliminate any stubborn debris stuck between the teeth that can cause bacteria.
I Already Have Bleeding Gums. What Can I Do?
If Dr. Trujillo confirms that you have gum disease, he will create a treatment plan based on the severity of the case. If your gum disease is in the early stages, then the solution may be as simple as a deep clean and improve your at-home oral hygiene routine.
Dr. Trujillo has many years of experience with periodontal therapy. There are many treatment options for periodontal disease including laser treatment, antibiotics, scaling, and root planing. You will receive the best treatment for your specific condition.
Schedule An Appointment Today
If you are suffering from bleeding gums and live in Phoenix, AZ, Dr. Trujillo's practice can help. We have decades of experience working with patients with unique cases. We know the importance of catching and treating gum disease early. Please schedule an appointment today.
Patient Review
This appointment changed my outlook on my smile and gum issues. The staff and Doctor are kind, caring, and thorough. I am actually looking forward to my gum correction procedure. Who knew you would ever say that. It has given me hope that I can improve my current issues.
-Traci Brandon
Gum Treatment
★ ★ ★ ★ ★