Crown Lengthening in Phoenix, AZ
Understanding what to expect during and after a dental procedure is important so you are prepared. Dr. Trujillo will answer all your questions before beginning and discuss what you can expect.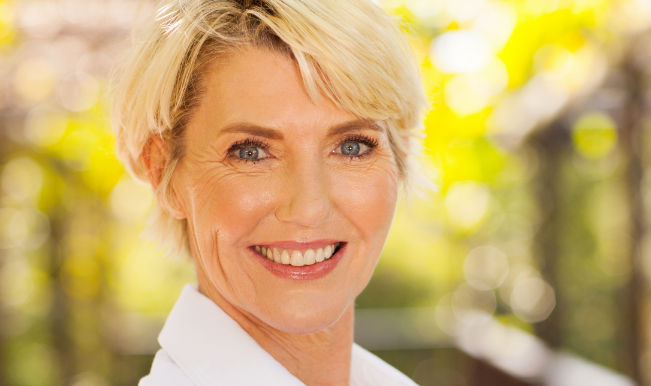 What Are Crowns?
Crowns are an important part of looking after the appearance of your teeth, and one we pride ourselves on being able to offer to our patients. Crowns are tooth-shaped caps that are designed to be placed over the teeth in order to improve the aesthetic appeal of the teeth. If a tooth is cracked or broken, a crown is usually the recommended solution, and a lot of patients make the decision to get crowns, and they also play a role in other dental procedures as well.
What Is Crown Lengthening?
So what is crown lengthening? Well, simply put, it is the procedure through which Dr. Trujillo will remove gum tissue and sometimes bone in order to expose more of the tooth for the crown placement to go ahead. Dr. Trujillo has a highly skilled team dedicated to getting the best results for patients requiring this process.
Why It's Important
The purpose of crown lengthening is to expose more of the tooth so that the crown cap can be fitted more comfortably and firmly. If a tooth is broken, there may not be enough of it to fit a crown, and this would be a situation where it would be necessary for you to get this work done.
Start your day
with a beautiful
Smile
Prepare For Crown Lengthening
If Dr. Trujillo has recommended crown lengthening, we will also want you to come in before the procedure to speak to Dr. Trujillo about your medical history, any medication you might be taking, and to review your x-rays. Use this as an opportunity to ask any questions you might have and set your mind at ease. He may also recommend you get a cleaning before the crown lengthening process is started, but you will be informed of this well in advance.
What To Expect From The Procedure
It is also important for patients to know what to expect from our crown lengthening process so that nothing comes as a surprise or shock. Usually you will receive a local anesthetic to numb the area so that it makes the procedure more comfortable for you. The length of the procedure generally varies depending upon the number of teeth that need to be done. But typically, the whole process is often completed in less than an hour. If it is just gum tissue that needs to be removed, this is a process that will take less time than if it's gum tissue and bone.
The Recovery Process
Once you have had the procedure, it is time to begin the recovery process. The recovery time from a crown lengthening procedure can vary, but it can sometimes last up to one month. You will most likely need to take some form of medication, such as ibuprofen, in order to help with pain management. We would recommend you use an ice pack on the area to keep swelling down, as well as avoiding hot or very cold food for a couple of days.
Schedule An Appointment Today!
Trying to prepare for any dental procedure can be a daunting task, and it is important to have all the right information. At Arizona Periodontal Group, we go the extra mile to make sure our patients get the care and attention they need. There are so many different factors that play a role in improving your experience, and our patient-friendly team of professionals is on hand to make sure you have the best possible experience. Schedule an appointment with us today to improve your smile!
Very kind and very professional, always. They explain details in a nice manner, and I was very pleased with my experience. I'll recommend them to anyone.
Armando G.