IV Conscious Sedation in Phoenix, AZ
IV Conscious Sedation is an ideal solution for patients who experience anxiety when coming in for treatments. When a lengthy procedure is needed, twilight sedation is a good option. You can sit comfortably while Dr. Trujillo finishes your treatment in one single visit.
Oral health has many effects on your overall health. If you have problems with your teeth and gums, you may have an increased risk of heart problems. For example, endocarditis can develop if bacteria from your teeth travel to your heart. This condition affects the inner lining of the heart, increasing the risk for heart failure and stroke. Inflammation associated with gum disease has also been linked to cardiovascular disease. Poor oral health may even cause pneumonia or pregnancy complications.
To avoid these problems, it's essential to take good care of your teeth and gums. Unfortunately, many people have anxiety that prevents them from seeing a dentist regularly. The good news is that IV conscious sedation is now available for many dental procedures. Keep reading to learn more about IV-conscious sedation and how it can help you improve your oral health.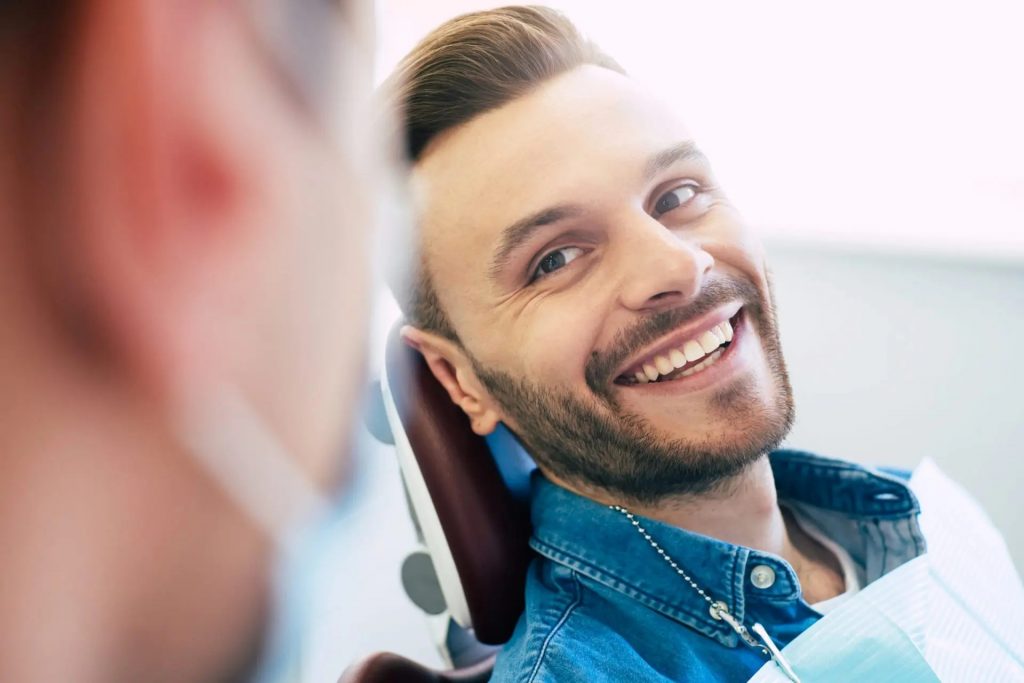 What Is IV Conscious Sedation Dentistry?
IV conscious sedation dentistry involves administering medication via an intravenous (IV) line before a dental procedure. Unlike general anesthesia, IV conscious sedation doesn't cause unconsciousness. Instead, it reduces your awareness of what's happening, reducing anxiety and making dental procedures more pleasant. If you choose to have IV conscious sedation, you'll still be able to respond to instructions from the dentist. You just won't know what's going on inside your mouth. Because conscious sedation is administered via IV, you won't have to wait for a pill to take effect.
Benefits of IV Conscious Sedation
IV conscious sedation has many benefits for dental procedures. These are some of the most common:
Reduced pain: When you have IV sedation, you're less aware of what's happening around you, although you are still conscious. As a result, you'll feel little to no pain during even the most extensive dental work. IV conscious sedation is well-suited for deep dental cleanings, gum grafting, and more.
More control: Oral anxiety medications don't take effect right away. Even when they work quickly, it's difficult to anticipate their effects. Some patients have health conditions that affect how they respond to medication. Age and body weight also affect how you respond to oral anti-anxiety drugs. Once a pill goes into effect, it's difficult to adjust the dosage based on these factors. In contrast, IV sedation can be adjusted as needed.
Less stress: According to the Journal of Dental Hygiene, up to 80% of U.S. adults have some form of dental anxiety. This anxiety prevents many people from getting preventive care and addressing serious dental issues. IV conscious sedation reduces stress and makes dental procedures more tolerable. As a result, this type of sedation is better for people with health conditions. Too much stress increases blood pressure, which can be dangerous. IV conscious sedation makes it easier to relax during dental procedures.
Better tolerance: Without sedation, some people can't tolerate long dental procedures. They have to break complex procedures into multiple appointments, which can be inconvenient. IV conscious sedation makes it easier to tolerate dental work, allowing your dentist to do complex procedures in one visit. You may even be able to have multiple procedures at the same time.
Start your day
with a beautiful
Smile
Safety Protocol for IV Conscious Sedation
Dentists and periodontists, like Dr. Trujillo, who offer IV conscious sedation must be licensed. The certification is only available to dentists and periodontists with at least six months of training. This ensures that IV sedation is only provided by the most experienced dental professionals. Every dental practice offering IV conscious sedation must also be inspected. The dentist or periodontist must have all necessary equipment in the office to ensure each patient's safety. Any dentist or periodontist who wants to offer full sedation must also have a medical doctor or board-certified anesthesiologist assist.
Patient Preparation and Monitoring
Before you can have IV conscious sedation, you must first meet with Dr. Trujillo to see if you're a candidate. During this meeting, you'll discuss the procedure and the potential risks of IV sedation. Dr. Trujillo will also explain how to prepare for the procedure. For example, if you want IV conscious sedation, you can't eat or drink anything for at least six hours before the procedure. You must also have someone to drive you home afterward. These requirements are designed to keep you safe.
When Dr. Trujillo is ready to begin, an experienced team member will start an IV in your arm or hand. Once the medication starts flowing, you'll begin to feel relaxed. Dr. Trujillo will monitor your vital signs throughout the procedure to ensure you're not having any negative reactions. After the procedure, you'll feel drowsy. You should avoid drinking alcohol, making major decisions, or operating heavy equipment.
Choosing an Experienced IV Conscious Sedation Dentist
Dr. Trujillo is a licensed IV-conscious sedation dentist and periodontist. His practice, Arizona Periodontal Group, has all the equipment needed to ensure a safe, comfortable experience. As a licensed professional, Dr. Trujillo has extensive experience in administering this type of sedation. His patients report many successful procedures with little to no discomfort. If you're in the Phoenix, AZ, area, Dr. Trujillo would be happy to meet with you and discuss the benefits of IV conscious sedation. To find out more about IV conscious sedation, schedule an appointment with Dr. Trujillo today.
"The team is exceptionally professional, knowledge, and concerned with their patients' care. I felt like I was in very safe, caring, capable hands."
Trina H.