Meet the Periodontal Team in Arizona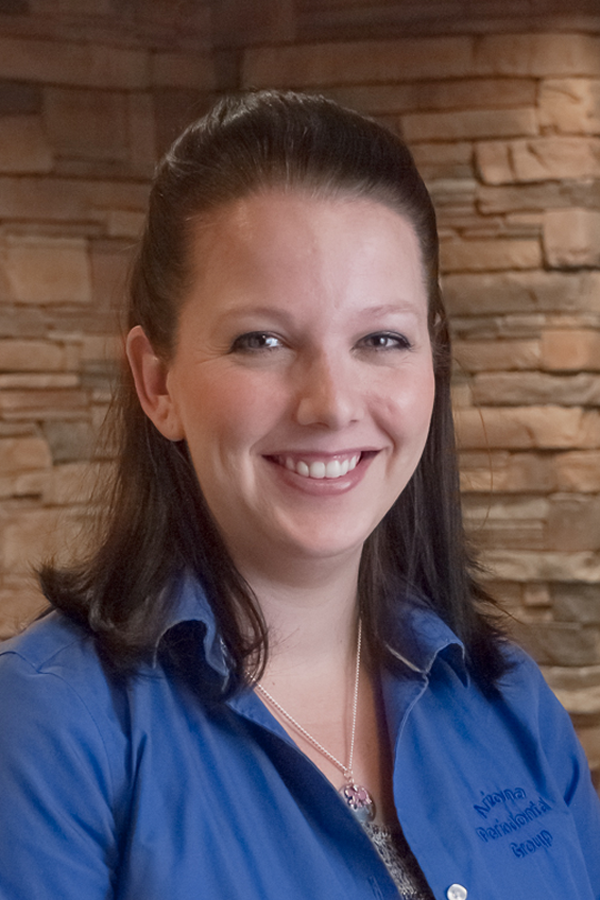 Jessica Zumwalt – Front Office Manager
Jessica has been part of the team at Arizona Periodontal Group since 1999. Her role in the office is to "help the patients from beginning to end." She's the first face they see, the one who answers their questions about treatment planning, insurance coverage, payment, and billing.
Jessica always wanted to work in health care, and she is a passionate educator on the issue of oral health. "Many people do not realize how much of an impact their teeth/mouth have on their overall health," she says. "I want to spread as much information/education as I can." What Jessica most loves about Arizona Periodontal Group is that "We are a family. Most of us have worked together 10+ years, and we have grown together into an amazing, highly educated team of professionals." When she is not working, Jessica enjoys spending time outdoors with her husband, two young daughters, and extended family.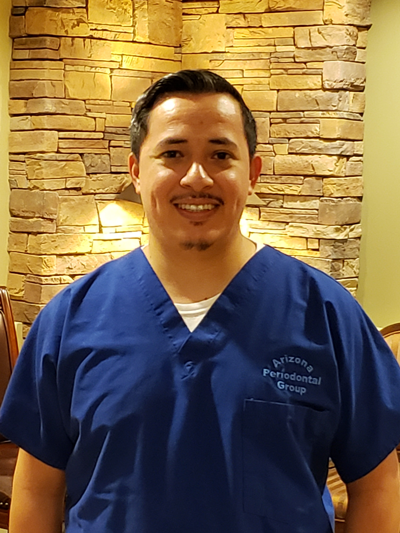 Abraham Garcia – Dental Surgical Assistant
As a dental surgical assistant, Abe's workday is filled with tasks associated with patient care end education. He is responsible for updating patient records, taking x-rays and impressions, handling patient education, and performing infection control and coronal polishing. "Dr. Trujillo and all of the team here go above and beyond to offer patients above the standard quality of care. I'm dependable and proactive in my own role here as part of the team."
Born in Duarte, CA, Abe now lives in Tolleson, AZ. He earned his Associate's in Science from Estrella Mountain Community College and went on to complete a degree in Dental Assisting from Bryman College. Abe also holds certifications in coronal polishing and radiation health safety and is a certified orthodontic assistant. "My goal is to help people improve their smile and oral health!"
When he's not working as part of the team to provide excellence in dental care, Abe can be found enjoying travel with his family or watching basketball, football, or boxing. He also supports AZ MOM.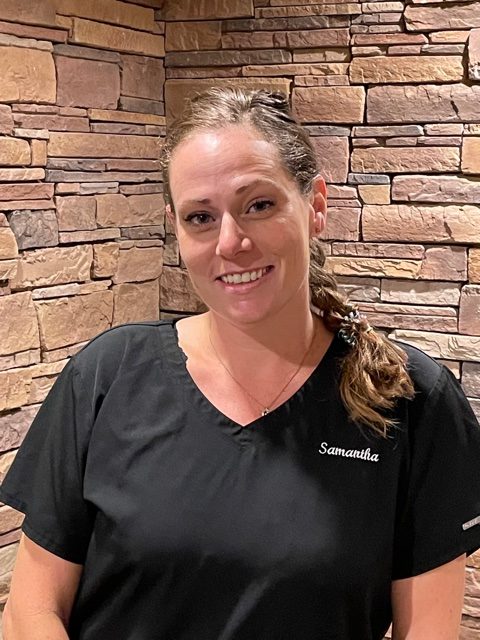 Samantha Roberge – Registered Dental Hygienist
Samantha was born in Long Island, N.Y., and has been living here in Arizona for almost 30 years. She joined us at Dr. Trujillo's practice in early 2021, and we are so happy to have her!
Samantha began her dental career by serving as a dental assistant. After 8 years, though, she realized she wanted to do more and was convinced that she would love being a registered dental hygienist (and she does!).
It has now been 10 years since she finished hygiene school and now adds her experience to our team. "The team here is easy-going and we work great together as a small team with Dr. Trujillo. It's good to feel appreciated in a group this close. We're all interested in our patients and care about their oral health. I want patients to know that I care and want to listen to their needs so I can be thorough. I have always been interested in how unique and beautiful people's smiles are. I truly love what I do."
When Samantha is enjoying her free time, she loves to swim, hike, and cook with her husband and two kids, Emma and Mason.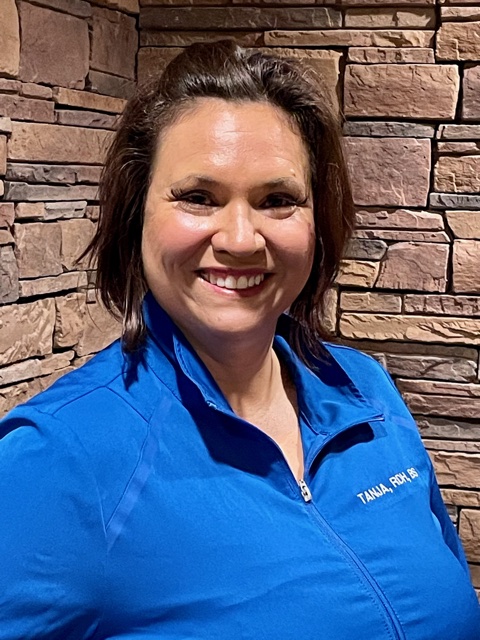 Tanja Shineman – Registered Dental Hygienist
Tanja attended Phoenix College and Northern Arizona University. She graduated with two degrees in dental hygiene: an Associate of Applied Science, and a Bachelor of Science. She joined Arizona Periodontal Group in January 2021.
Tanja has always loved the field of Periodontics. Her honest and real approach has produced stellar therapeutic outcomes for 26 years. She has served as treasurer and president of the Arizona State Dental Hygienist Association, spoken at various dental meetings about the field of periodontics, and currently volunteers at the Central Arizona Homeless Shelter and the Mom Dental Mission of Mercy.
Tanja feels her mission is to coach and inspire other hygienists to be their best. She is excited now to partner with Dr. Trujillo in helping our patients achieve their dental health goals. "I want to enable our patients to have their greatest oral health by providing individualized care with the utmost respect and integrity. I get to work every day in an office with the best equipment and technology available for patient care and comfort. Research has shown that there is more to having healthy teeth; regular check-ups and cleanings are important for your overall health. I'm glad to be a part of that."
When she is not in the office, Tanja enjoys spending time with her teenage son on long bike rides. Their new adventure is to train for a Spartan obstacle race.
The team and the Doctor are amazing! Friendly and compassionate. The Dentist and his assistant told me everything they were going to do, including what I may feel and hear! When my procedure was done the Doctor walked me to my car and then later that night called to see how I was doing. Fantastic experience!
Kathy B.