Sedation Dentistry in Phoenix, AZ
If you have a difficult time relaxing or feeling comfortable during dental procedures, sedation dentistry might be able to help. Dr. Trujillo offers IV conscious sedation, sometimes known as Twilight Sedation, so you can rest through your full treatment, and in one visit, too!
Sedation dentistry, also referred to as sleep dentistry or relaxation dentistry, refers to a variety of ways a dentist can help you manage discomfort and anxiety during a dental appointment. At your initial consultation or exam, Dr. Trujillo will talk with you about your personal preferences and any concerns you may have to determine if sedation dentistry is right for you. Since sedation isn't right for every patient, he will also evaluate your medical history and any conditions you may have to pair you with the proper form of treatment.
Dr. Trujillo offers three main types of sedation, which are: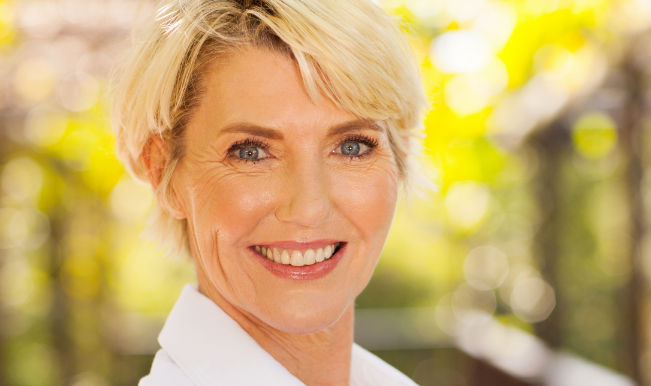 1. Inhalation Conscious Sedation (Laughing Gas)
Nitrous oxide, also referred to as laughing gas, often works well for patients who require a minimal level of sedation. During laughing gas administration, patients will wear a small nose mask that delivers a steady stream of nitrous oxide gas mixed with oxygen. After nitrous oxide is inhaled, it creates a mild numbing feeling.
Patients typically report feeling warm, relaxed, giggly, or sleepy when being administered nitrous oxide. One of the best things about nitrous oxide treatment is that it works quickly, reaching the brain within about 20 seconds after treatment begins, and dissipates quickly, within about 3-5 minutes after treatment stops. This means that patients can drive home without worrying about being under the influence of lingering medications. However, because nitrous oxide treatment is so gentle, it is not the best solution for patients with extreme dental phobias or anxiety.
2. Enteral Conscious Sedation (Orally Administered Sedation)
Enteral conscious sedation, also called orally administered sedation, involves patients taking a single prescribed pill. The medications administered for enteral conscious sedation are typically benzodiazepines, a group of drugs that offer a sedative and amnesic effect for patients.
Patients who undergo orally administered sedation will be able to breathe on their own and typically remain conscious for their procedure. However, since medications affect every person a little differently, the level of sedation is unpredictable and can't be changed easily. Oral sedation also isn't right for people who have difficulty swallowing pills, or who have a history of allergies to benzodiazepines. Patients who undergo oral sedation must be driven to and from their dental appointments.
3. IV Conscious Sedation
For patients who need an even deeper level of sedation, we offer IV conscious sedation. IV conscious sedation dentistry is used by dentists and periodontists with specialized sedation training and certifications, and it should be noted that not all dentists are qualified to administer this type of anesthesia. During IV sedation, the flow of medication is carefully controlled to bring the patient to the desired level of sedation.
Because sedation medication is delivered directly to the bloodstream, this form of conscious sedation is more effective than medications taken orally. IV sedation has a much more profound effect on the body than lighter forms of sedation, which means that patients must have a ride to and from their procedure.
Talk With Dr. Trujillo About Sedation Dentistry
If you think that sedation dentistry sounds like it might be right for you, mention it to Dr. Trujillo at your next visit. Dental anxiety is an extremely common complaint, and with the power of sedation dentistry, your next procedure might be much more comfortable.
Start your day
with a beautiful
Smile
The team is exceptionally professional, knowledge, and concerned with their patients' care. I felt like I was in very safe, caring, capable hands.
Trina H.