Our Phoenix Periodontal Practice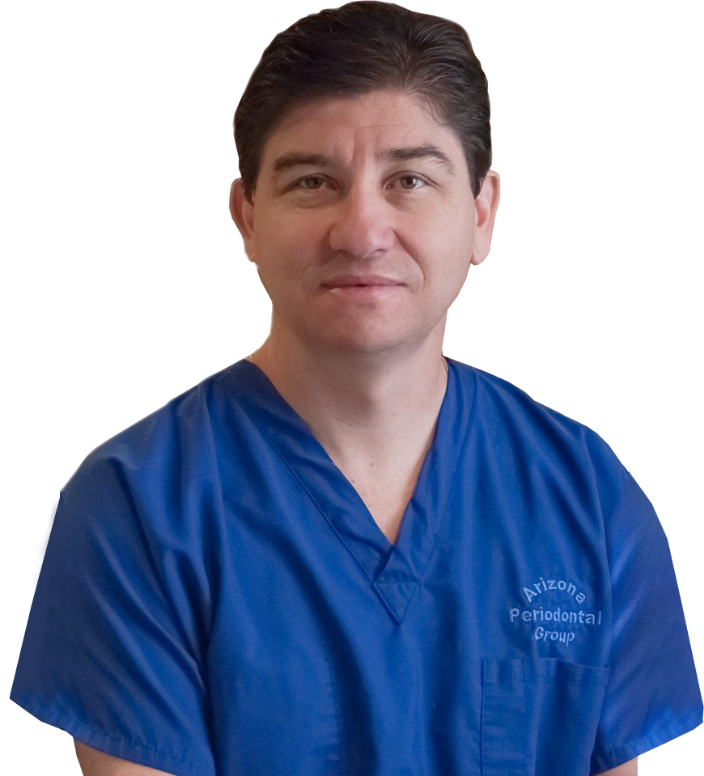 Arizona Periodontal Group is an advanced and highly regarded periodontal practice in Phoenix, AZ. We specialize in periodontal treatments using the latest technologies and proven techniques. Dr. Ariel Trujillo has been practicing since 1997 and has earned recognition for his quality work and experience. Arizona Periodontal Group offers the most advanced treatments available no matter how unique your situation.
Preventive Dentistry
Our team is well-equipped for any dental issue from gum disease to replacing a missing tooth with a dental implant. We are true believers that an ounce of prevention is worth over a pound of cure. Providing quality preventive care and educating our patients on how to care for their teeth effectively is our top priority. It's the key to optimal dental health, and vital to maintaining the greatest quality of life.
Because dental health issues do sometimes arise despite your best efforts, corrective dental treatment become necessary for many people at some point in their lives. In these situations, we want you to be educated to remain an active part of the decision-making process. It is important to us that you understand all the options available to you, the pros and cons of each, and the implications for your dental health in the future. They're your teeth—what happens to them should be your decision.
Start your day
with a beautiful
Smile
Comprehensive Training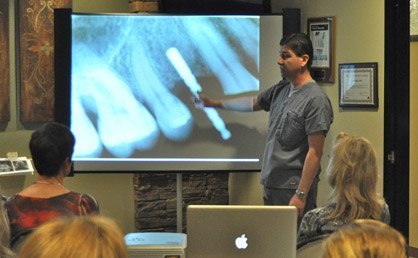 Dr. Trujillo and his team are seasoned professionals with extensive training and years of experience in periodontal care. We understand the importance of staying abreast of technological advancements in our field, and for this reason, we attend regular dental conventions and conferences to ensure that we remain at the forefront of our industry.
When you visit Arizona Periodontal Group, you can rest assured that you are receiving the most cutting-edge treatments and techniques available in modern periodontal care. Our commitment to staying up-to-date with the latest developments in our field enables us to provide you with the highest level of care possible.
English and Spanish Speaking
Effective communication and trust are essential for a positive dental experience between a doctor and their patient. Dr. Trujillo is fluent in both Spanish and English and is delighted to serve our diverse community in the Phoenix, AZ, area.
An Experience You'll Enjoy
Some people don't enjoy visiting the dentist or periodontist—but we're working hard to change that! We are dedicated to treating you as an individual not just a name on a chart. We strive to give you all the information you need to make an informed decision for your dental health. We also do everything we can to help you feel at ease before, during, and after treatments. Our patients overwhelmingly report feeling at ease in our office and satisfied with the treatments they receive.
At Arizona Periodontal Group, we offer a wide range of services to address your dental needs, from routine cleanings to advanced procedures such as dental implants. Our team of skilled professionals is committed to providing you with the highest quality of care. We welcome the opportunity to demonstrate to you what a truly exceptional dental experience feels like. Schedule an appointment today.
The team was very welcoming, friendly, and knowledgeable. Dr. Trujillo did a great job. Fully explaining the procedure ahead of time, making sure I fully understood. Making me feel comfortable.
Donna R.