Client Reviews Periodontal Services
in Phoenix, AZ
Video Reviews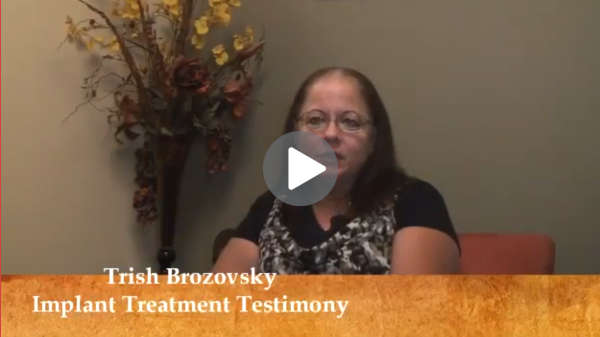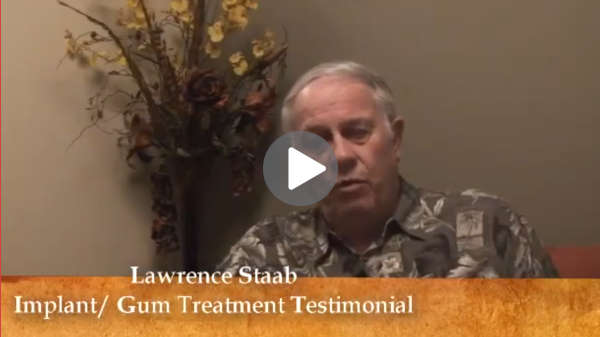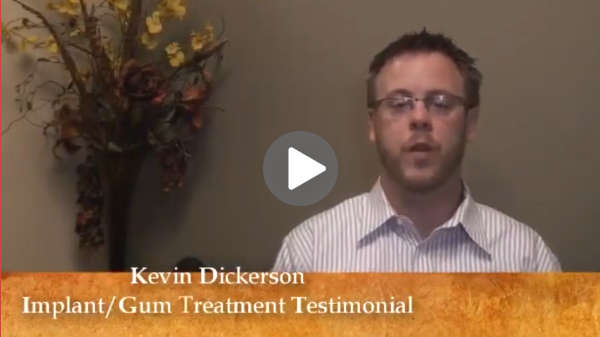 More Reviews from our Wonderful Patients
Angel G.
★★★★★
Going in as a pregnant woman with teeth worries is always terrifying . But Dr.Trujillo and his team was very comforting and reassuring I was in the right hands. I have been holding off on getting a tooth pulled for 5+ years and the first time meeting Trujillo, made me schedule for the tooth extraction the following day. He was so kind and caring ensuring i was comfortable at all times. Had my extraction on a Friday and had some questions regarding the stitching. They called me back after office hours to reassure me everything was okay. I will DEFINITELY be recommending anyone I know who needs major dental work to him and continue to go my self for further care! Also not to mention, Jessica the front desk team was SOO nice and patient with me as I was so indecisive about my decision. Wish I could rate you guys a 10 star! Thank you Trujillo team!! Amazing office!!
Very professional & friendly
★★★★★
I came to see Dr Trujillo a few years ago with some serious dental issues. After a couple of surgery's & deep cleaning's my mouth & teeth finally feel the best they have in years. Very professional, knowledgeable & friendly service is what you get from the team & Dr. Trujillo when you visit them. I can't thank them enough for what they've done for me. – Delfino M.
Great Service!
★★★★★
Dr. Trujillo and team are great. Professional and caring. My procedure went great and really appreciate how informative Dr. Trujillo is as well as his team. – Elsa A.
I have grateful to have met this team of professionals
★★★★★
I had gone to another Periodotist. I am so glad I reached out to this office. They offered me options and handles my situation with kindness and professionalism. I am actually looking forward to my procedure. – Traci B.
Professional and ethical service
★★★★★
Dr. Trujillo was very professional explaining the different options and procedures that I needed. He gave me the pre-indication and pos-indications after my procedures. – Maria M.
Great service.
★★★★★
Great people and great service. I drive across town to get their care. – MILLS B.
The best!!!
★★★★★
The service was the best!!! As always!!! – Anne C.
Most Personal Care I've Ever Received
★★★★★
The team was very kind and helpful and generous with their time. The doctor himself gave me the most thorough explanation of my exam of any doctor I've ever been to. He took the time to break everything down and explain it to me simply, with relatable analogies, and seemed as though he cared about my well being and had a passion for his work. I was offered multiple routes on the path of my treatment, and was made to feel very confident in my decision moving forward. I highly recommend him. – Sean B.
High quality service
★★★★★
Very good work and courteous treatment. Very professional. -Patrick M.
Professional and Friendly
★★★★★
Was in for an implant, every step from the beginning was handled with professionalism and aptitude. From the team to being in the actual chair waiting for Dr. Trujillo to begin. They were very detailed and focused on my comfort. Did not experience any pain whatsoever and it was all over in a very timely manner. They made sure I had someone to pick me up afterwards. Dr. Trujillo went over the special care instructions that I should take, taking the time to answer any questions that I might have. Lastly, Dr. Trujillo called me personally just to see how I was doing. They make their patients a priority. -Leticia L. U.
Great job
★★★★★
Sharon is always very concerned about any problems and does a thorough job of cleaning my teeth. Great job Sharon -Dianne W.
Emergency appointment and quick service
★★★★★
I called the office to make an appointment in an emergency and was able to get in to see Dr Trujillo within an hour. He explained my problem thoroughly, gave me a prescription, and I feel better already. Thank you Dr Trujillo and his very kind assistant, [sorry forgot his name] -Dianne W.
Always a pleasure to visit Dr. Trujillo
★★★★★
My wife and I have been going to Dr. Trujillo's practice for more than 10 years now (probably more like 15)! She likes getting her routine cleanings done there instead of a dentist due to the high quality of care provided. Can't say enough great things about Arizona Periodontist Group – they're Fantabulous! -Tim S.
Dr. Trujillo is genuine & team I'd great
★★★★★
Very good experience at Dr Trujillo's office, being that I have such a fear I've have always been made comfortable & work has always been to my satisfaction. Bertha -Bertha T.
High quality service
★★★★★
I was very impressed by Dr Trujillo's level of knowledge and professional care. After many unsatisfactory consultations on my condition, he was the first to offer a possible solution. I now have a definite plan of care and the name of a specialist who has been successful in treating similar cases. Thank you Dr Trujillo and team! – Mary M.
Great experience
★★★★★
Always a great experience- Sharon has been cleaning my teeth for a very long time. She is very professional/knowledgeable gentle, person. I always feel at home at Arizona Periodontal, the team is very welcoming. – Lisa Y.
Excellent!!
★★★★★
Excellent!! – Deborah C.
Great place
★★★★★
Love Dr. Trujillo, Sharon, and the whole team. – Scott C.
Kind and professional
★★★★★
berry kind professional they explain details nice manner I was berry please I'll recommend them to anyone – Armando G.
Always a pleasure
★★★★★
Dr Trujillo is skilled, knowledgable and compassionate. His team is warm and friendly and always there for the patient! It is a pleasure to be a patient in such a well run and caring office. – Barry W.
Excellent!
★★★★★
I reluctantly went in and came out with a smile. Very professional and explained everything in a way that i could understand. I would recommend Dr. Trujillo to all. – Pablo N.
Ethical Provider
★★★★★
I visited Dr Trujillo recently with an on going problem of my #27 constant pain on lingual side now refering to #26 as well, I have seen many providers that came up with the same result not much to provide in diagnostic of constant discomfort it has severely effected my overall heath and passion for life, Imagine a constant toothache with no relief for years, I have had several diffrent procedures done as well as myself reviewing soft tissue issue accompanied with pain, I have used many products highly recommended at least to mitigate pain with minor success, I have thought possibly just pulling teeth but with more than one provider saying not to do this, Dr Trujillo showed empathy and compassion with this dilema, He did mention it could be a neurolgical condition. With regard to other perio endo DMD Cosmetic dentist seen, Dr Trujillo spent significant time with me trying to lead me to a place of comfort, Other providers at times have been actually very nonsupportive short and with no options whatsoever, Dr Trujio accepted a Cat scan from previous provider and did not charge me for extended visit in review of my case. I have probably seen 40 or so different provider's Dr Trujillo was one of the more humane respectful of the lot I have encountered, This issue is creating other systemic issues, I believe the only benefit I have at this time I know what is going to send me back to my maker. Thank You Dr Trujillo for your time and efforts in this perpetual oral health issue possibly now related to neurolgy. I really do appreciate time spent in your offfice. You went ABOVE AND BEYOND! – Rodney P.
Great experience
★★★★★
To be truthful, I was terrified going to the appointment. But as soon as I got there, I began to relax. Everyone was do friendly and kind, it made the experience much better. I really appreciate a doctor taking the time to explain things to me. – Debi L.
Gum repair
★★★★★
I was not excited to hear that I needed to have dental work done in my mouth. I was treated very well and the experience was not that bad. Everyone in the office was very friendly. The treatment was completed in less that one and one-half hours. I thank the team and Dr. Trujillo for taking very good care of my problem – David M.
Consistently Terrific Dental Care and Fun Reliable Customer Service
★★★★★
Dr. Trujillo and Sharron are the BEST! Always Professional and Caring. Cost of Procedures more than fair/competitive. and No I am not Related to them. – Marc H.
Awesome & knowledgeable!!!
★★★★★
Dr and hygienist are both awesome & knowledgeable!!! I wouldn't go anywhere else – he saved my eye tooth years ago & I have a beautiful smile because of him – Debbie M.
Professional excellence and personal warmth
★★★★★
I continue to be wow'ed by wonderful care and the team's extraordinary personal warmth. In the hurry-up world that we live in, the practice is almost magical! – Jackie L.
Recommend very highly
★★★★★
Very satisfied with all aspects of service from dental care to front desk team. Recommend very highly. – Myrna S.
The best
★★★★★
I am always pleased at the professional care I receive. Sharon is the best. – Howard W.
Outstanding, as usual
★★★★★
Sharon is one of the best hygienists that I have ever gone to. She's very gentle and truly cares about my teeth. I got to see Dr Trujillo for a check up and he is wonderful in managing my care. I visit this office 4 times a year and have always received the highest level of care! – Susan K.
The Very Best
★★★★★
I've been using Arizona Periodontal for years. I've always received excellent service/treatment no matter the reason for the visit. This most recent visit was the same. – Larry G.
Great experience
★★★★★
Great experience and my teeth are still in my mouth! – Karl E.
Modern Day Michaelangelo
★★★★★
Never in my life and all the many times I have been in the chair of a dental professional have I seen such Artistic abilities as this One man Dr. Ariel Trujillo. The bite I have developed over the years with braces at a young age, not once but twice, and after Oral Surgery due to an underbite which to my knowledge entail resetting the jaw to go from the underbite to an overbite, have I encountered an individual know and use his tools to perform a nonevasive procedure. While in the chair yesterday and after my surgical procedure the weekend before requiring a total of four implant posts to be placed, two on top and two on the bottom, I returned for a checkup. One reason for the checkup was to see that I was healing properly due to the fact a bone graft was done to stabilize the two posts on the bottom and to make the new denture on the bottom was not causing any irritation to the tissue. Other than some discomfort taking out the bottom piece created to fit as a denture, it fit very well and is functionally engineered to look authentic and I can use it as if it were my real teeth until all heals. Then, the new bridges to fit the implants will be constructed and placed. The thing though that was rare and very unique to the visit was his ability to take the powered instruments and chisel the teethe that were preventing me from having a well balanced bite. With precision Dr. Trujillo took each instrument making the necesssary moves to mold each tooth relevant to what had miscreated the bite from being what is becoming a perfect bite. One that is well balanced so as to go from applying undue pressure in areas of the bite due to the placement of the teethe to creating a bite that places similar pressure throughout the whole mouth. As was my observation, it was as though his sense of comfort to perform these artistic moves were innate. There was no discomfort whatsoever on my part. THIS IS A FIRST FOR ME. As long as I have been akin to dental professionals, never have I witnessed such excellence in knowing his aspiring passion to help people to regain such health to what almost took all my teethe. He has done and achieved outstanding results for me! – Norman S.
Friendly and always great service.
★★★★★
He is a very caring doctor and wants you to have the best care possible for your teeth. – Charlene R.
5 star as always!
★★★★★
Sharon was 5 star as always! – Melissa G.
High quality service, friendly, professional
★★★★★
I am impressed with the care that Dr. Trujillo gives to his patients, he is informative and kind. There is a relaxing and welcoming environment in the office. I'm confident about the the results and excited about the work being done on my smile. – Lisa K.
Great professional
★★★★★
Dr. Trujillo is very knowledgeable in his profession, believes in clients safety and welfare. The office was extremely cleaned and santatized during my visit. – Ernest M.
Great service and professional
★★★★★
Sharon is always very kind and professional – Alexandra P.
Professional and Kind
★★★★★
Dr . Trujillo and the team were great! I really did not feel a thing, everything was explained and I felt they really cared about me as a patient. – Kimberly B.
Professional and Very Friendly!
★★★★★
Dr. Trujillo and his team (Hygienist Sharon, and team Member Jessica) are informative, friendly and very helpful. I would highly recommend this institution for anyone who needs a good periodontist. – Jeanna D.
Very thorough
★★★★★
Answered all my questions and was very thorough in explaining the procedures for the tooth implant – Ernest M.
Professional & knowledgeable
★★★★★
Dr Trujillo was very polite, professional & knowledgeable. He answered all my questions in a way that I could understand & took the time to make me feel comfortable. – Karen S. Thanks, Sharon. You are the best -c c.
Tooth Extraction/ Implant
★★★★★
All procedures went as expected in one session which took appropriately one hour. I do have swelling but the major pain has primarily subsided. However my mouth remains sore on the left side on day 3. – John M.
Dr. Ariel Trujillo Initial Meeting
★★★★★
I met for considering and learning about an implant. Procedure details, steps, and quality materials used were explained. Even though he's not in my insurance plan I decided to proceed because I want this done right the first time. – John M.
Professional and patient-centered practice
★★★★★
As a long time patient of Dr. Trujillo, my experiences with his practice have always been very positive. I have a high level of trust in Dr. Trujillo and his dental expertise. In addition, I have consistently found his team and especially the hygienists to be exceptional. I always feel confident that I am getting the best of dental care. – Kathy K.
One of the best!!
★★★★★
Great!! Service for me one of the best!! I recommended 100% – Alex
Perfect in every way
★★★★★
Dr. Trujillo has all the qualities you look for in a doctor, knowledge, trust and a true professional, thank you sir for your services -Pablo N.
The Sharon Touch
★★★★★
Today's cleaning was comprehensive, but all of my visits with Sharon is detailed with asserted techniques in cleaning the teeth, meticulous observation to address concerns that alert me to specifically adopt better ways to achieve better success in oral hygiene, and then determining where it is we go to address the current issues if needs be. Sharon detected a couple of issues to which I made an appointment with Dentist this Tuesday. Her attention to detail as a Dental Hygienist is meaningful when it comes to being healthy overall in the body. Sharon brings to where she works one of The Best protocols I have ever seen when it comes to being the expert she is in executing high quality and professional service. Thank you Sharon for making me feel so comfortable and keeping me in oral hygiene health therefore setting me up for a healthy life. -Norman Jon S.
A great experience!
★★★★★
Dr Trujillo was very good in explaining my dental health and the ways to improve it. No other doctors have ever given me that much information about my own teeth and gums. It was a great experience! -Jannene J.
Very Professional, Very Nice
★★★★★
I saw the doctor for an implant procedure. The dental assistant was very knowledgeable and was able to answer my questions. He was also very pleasant and put me at ease. Dr. Trujillo met with me and explained was was going to happen and very professional. I felt I was in good hands. The procedure went well. I would recommend Dr. Trujillo to my family and friends. – Donald L.
All of the above
★★★★★
I only had a cleaning; did not see Trujillo. It was perfect as usual. – Lana M.
Very professional
★★★★★
Another checkup with great service and professional care. The team is always professional and focused on my dental health. The take the time to answer all my questions about dental issues. -Jeff R.
High quality service, Very knowledgeable and Professional
★★★★★
Dr Trujillo was very pleasant, thorough and very professional. He explained everything to us and addressed our concerns. Great office team and Beautiful office! Loved the goldfish swimming in the waiting room!! – Clifford H.
High quality service & very professional & friendly
★★★★★
This was my 3rd surgery with Dr. Trujillo & I can't say it enough about how satisfied & happy I am with everything they do there. I would recommend Dr. Trujillo and AZ Periodontal to everyone that needs a great dentist. -Delfino M.
Phenominal caring office!
★★★★★
Dr Trujillo and team are a refreshing and comfortable experience of what excellent periodontal care should be! Highly recommend them! – Herb K.
Fast service
★★★★★
I got in for my appointment right away. Friendly team too. – Linda D.
Very professional office
★★★★★
Just like everyone else, I hate going to the dentist. My experience here has been great! The office team is very professional and Dr. Trujillo is friendly and does a great job. The hygienist, Sharon, is the best hygienist I've ever been to! She is very attentive and does everything she can to make me comfortable and the condition of my mouth has never been better. I'm extremely grateful to have found this office. – Deb C.
Very good
★★★★★
My experience was very good. The doctor and team were very informative. Information given to me was thorough. – Vickie H.
Couldn't be better care!
★★★★★
As always Sharon showed a personal interest in my dental needs and general well being. I appreciate her ability to identify problems and communicate clearly. Thorough and efficient . Also informs my general dentist of areas both need to be aware of. Altogether a very positive experience. – Pat K.
Excellent and Courteous Service
★★★★★
This is Ed Horta, Olivia Zaragoza's son. We were referred to Dr. Trujillo by my dentist, Dr. Hansen. From the moment we called, Orlyn was courteous and made us feel very comfortable since we were nervous about this visit. Once we came to our consultation appointment, we were thrilled with the excellence in customer service we received from the entire team, from Jeannette and Orlyn at the reception desk, to Dr. Trujillo and his assistant in the clinic. Dr. Trujillo was also very courteous and professional, as well as kind while explaining to us the various methods to approach my mother's needs for dental care. I personally appreciate he used a virtual demonstration along with my mother's x-ray images to explain the procedure and its results and benefits. We are excited to come back. – Ed H.
Best cleaning I ever had!
★★★★★
Best cleaning I ever had! Thank you! – Paul H.
The best
★★★★★
amazing dentist and team it's rare to find an office that will go out of their way to make you comfortable. A+ service – Adam S.
Very professional
★★★★★
Everything was very professional. – Carol H.
Superb, professional and informative
★★★★★
Starting with how impressive the office looked; organized, immaculate and professional The office appearance was consistent with each team member including Dr. Trulljo Everyone treated me like I was their most important client Thank you – Lindsay T.
My favorite dentist ever
★★★★★
Dr. Is my favorite dentist ever and Sharon is the best. Been going forever. – Gene F.
Wonderful Care!
★★★★★
Sharon is wonderful! She treated me well and did a great job. My teeth staining was horrible but Sharon cleaned it fully! – Steve M.
I highly recommend Dr. Trujillo
★★★★★
Dr. Trujillo took a lot of time with me explaining my options and helping me to understand my dental problem. The procedure took place on the same day as the consult which saved me time. The surgery was relatively painless without sedation. The office personnel was very pleasant and communicated with my insurance company effectively. I highly recommend Dr. Trujillo and his team. They made sure I was comfortable and sent me home with pain aids. Thank you. – Patrice P.
Excellent service
★★★★★
Your team and you have pleased me very much. I have experienced extreme comfort in your services rendered to me. I have already recommended my family and will do so to my friends about your treatments. I look forward for my continued treatments with you. Thank you very much. Xavier – Xavier M.
AMAZING PROFESSIONAL & COMPASSIONATE CARE
★★★★★
I'm beyond impressed-I'm in AWE of the CARE that I received today. I've had many perio-ortho-dental experiences in my life so I have a lot of comparisons-and I have RARELY had so much support and care from the ENTIRE TEAM in a practice. I'm so grateful that I was referred to Dr. Trujillo and his team. You'll have clear explanations of the state of things, guidance on what to do/next steps and EYE-CONTACT galore~! Imagine that –in this era of computer everything, you'll feel human and understood. THAT'S WOW! VERY WOW! Lucky you if you are part of the patient roster for this practice. I FEEL VERY LUCKY! – Jackie A.
The best
★★★★★
Dr. Trujillo and team are the best. – Mills B.
Reliable, Professional, and Trusted
★★★★★
Dr. Trujillo takes the time to sit down with you and answer any questions. He's thorough and informative; I greatly appreciated his level of care with my dental needs. – Araceli V.
Kudos for Dr Trujilo and all his team
★★★★★
I always get the best care when I come to Arizona Perio. Thanks a million – Anne P. C.
High quality service
★★★★★
Your dental technician was polite, friendly, competent, and highly professional. It was a pleasure to have her clean my teeth. That'sw as specific as I can get. she did a very good job and gave me excellent instructions on how to care for my teeth and gums. – Patrick M.
I was impressed
★★★★★
This was just a consultation. The Dr is very knowledgeable and explained the options for oral surgery. I was impressed. The office team explained the cost options completely. – Frank B.
Cleaning
★★★★★
I am always happy to go to the dentist. Everyone is friendly. They do excellent work. Love Dr. Trujillo and his team. – Lana M M.
Always Professional and thorough
★★★★★
This was a routine check up but nothing is routine about the excellent service you receive at this office! – Sheila W.
High Quality service
★★★★★
High Quality service, professional and friendly THANKS. – Russell G.
Our experience has always been exceptional. Dr. Trujillo is a periodontal artist. Everyone on the team is welcoming and professional. The Arizona Periodontal Group is highly recommended.
William S.