Dental Financing Options in Phoenix
Dental treatment is an excellent investment not just for your oral health but your general health as well. Therefore, it is important to be able to schedule a consultation and develop a care strategy. Arizona Periodontal Group offers several financing options to remove that obstacle to obtaining the care you need.
Payment Options
We gladly accept: Cash, Checks, Visa, Mastercard, Discover & American Express.




Dental Insurance
We are happy to process your insurance claims to maximize your benefits. Since insurance can be confusing, we ask that you call and talk to your insurance prior to contacting us with specific questions. Because insurance policies vary, we can only estimate your coverage in good faith but cannot guarantee coverage. This is due to the complexities of insurance contracts. As a service to our patients, we bill insurance companies for services and allow them 45 days to render payment. If you have any questions, our courteous team is always available to answer them.
Financing Option
As a service to our patients, we are pleased to offer CareCredit, the nation's leading patient payment program. For fees from $200 to $25,000, upon request and approval, CareCredit offers a comprehensive range of plans with low minimum monthly payments that fit comfortably into every budget.
Online Application:
With CareCredit you can:
Start treatment and care immediately and pay over time
Pay for other medical expenses for you and your family without having to reapply
Pay for deductibles and treatment not covered by insurance
Have no annual fees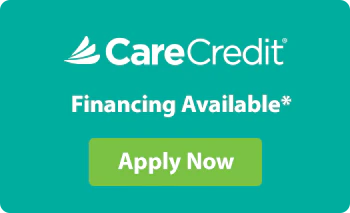 ---
If you have any questions about financing with your treatment please give us a call and we will be able to help answer your questions. Dr. Trujillo and our team are committed to giving quality care to all of our patients. If you need treatment for gum disease, or you are interested in dental implants then request an appointment. Get an assessment by Phoenix Periodontist Dr. Ariel Trujillo. We look forward to working with you to get the care you need.
Our experience has always been exceptional. Dr. Trujillo is a periodontal artist. Everyone on the team is welcoming and professional. The Arizona Periodontal Group is highly recommended.
William S.
Start your day
with a beautiful
Smile