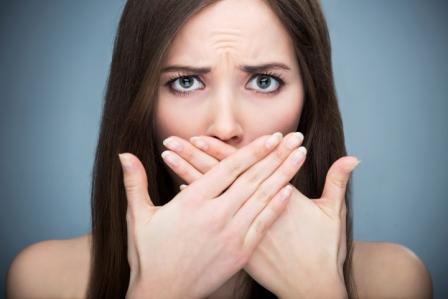 Gum disease (known as periodontal disease or periodontitis) is serious. It is not only ugly and painful, but it can permanently alter the gums and bones in the mouth. If you feel you may be suffering from gum disease, consult with a periodontist in Phoenix to learn about treatment options.
What Are the Signs of Gum Disease?
Usually, periodontal disease is caused by the gradual influx of plaque (bacteria and food particles) around the teeth and gums.
Because gum disease often begins in this way, it's growth usually doesn't show symptoms in the earliest stages. Once infection sets in, symptoms include reddened, swollen, sensitive and/or bleeding gums. Sometimes this is painful. Later symptoms of this disease is a loosened tooth (or teeth), which indicates the bacterial infection has severely damaged the supporting bone around the teeth, and the gum ligaments holding them in place. At this point, tooth loss is a discrete possibility.
How to Treat Gum Disease
The primary treatment of periodontal disease is to remove all bacteria from the mouth. This technique often takes several sessions because as the gums respond to the treatment, they become less swollen. As they shrink, they reveal more plaque and tartar to be removed.
Fortunately, less severe cases of periodontitis are less invasive. Severe cases of periodontitis may require oral surgery. Some techniques for removing plaque and tartar include:
Scaling – For infected surfaces that are at or just beneath the gum line, we use specialized instruments called scalers to manually remove the bacteria.
Root planing – If the infection has reached the roots of the teeth, we use this technique, which involves shaving plaque from the surfaces of the roots.
Surgery – When more severe bacteria has infected deeper levels of the gums, it becomes difficult to reach. This may require a surgical procedure that involves making incisions into the gum to access the deepest level of the roots. Once the area has been carefully cleansed of infection, special techniques are used to help the gum regenerate and reattach.
Who Do I Contact for Treatment?
If you feel you may be at risk of gum disease, it is best to attack this disease as early on as possible. Rather than visiting a general dentist, we urge you to visit a periodontist. Our specialists are trained to address this type of malady and can provide expert care while offering maximum comfort. Instead of fearing for your health and safety, you can feel at ease with the Arizona Periodontal Group.
If you would like information about treating periodontitis, please contact us for a consultation.