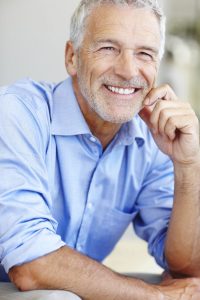 Periodontal disease often impacts individuals in their 30s and 40s. Many of these individuals are seeking ways to fix gum disease without invasive treatments. Laser gum treatment is an effective way to reverse gum disease and prevent it from causing additional problems. Lasers will vaporize and remove diseased tissue, allowing a patient to return to having a healthy, normal mouth. If you need laser gum treatment in Phoenix, trust Dr. Trujillo at Arizona Periodontal Group.
Understanding LANAP
LANAP or laser assisted new attachment procedure is one of the most common methods used to treat gum disease. Using laser to vaporize and remove diseased tissue from the mouth requires precision, which is why it is essential to work with a provider with the correct training and experience. The laser will initially strip away the diseased gum tissue before it creates cauterizes the area to begin the healing process.
LANAP is popular due to its ability to treat a large variety of periodontal diseases. Gingivitis and periodontitis are the most common conditions treated with LANAP. Patients experiencing inflammation and bleeding of the gums find LANAP to be a non-invasive treatment to prevent additional bone deterioration.
Research has found when lasers are used for gum disease treatment, patients will experience less pain, swelling, inflammation, and discomfort during and after surgery. The lasers have multiple wavelengths and power levels, allowing providers to adjust them as needed to make the necessary improvement for gum disease ailments.
How Laser Gum Disease Treatment Works
When a patient schedules a consultation, we begin by pre-testing the bacteria to determine the extent of infection. Following pre-testing, we can begin decontaminating the deep pockets with laser gum disease treatment. Patients may experience mild discomfort during the procedure. Once the procedure is complete, patients will need to follow at-home instructions to prevent additional infection. A post-treatment appointment is made to check on the results of the laser treatment, and to determine if additional treatments are needed.
Why Laser Gum Disease Treatment?
Why should you consider laser treatment for gum disease over scaling and root planing? There are several advantages lasers provide compared to traditional treatment, here are some you should consider:
Eliminates gum bleeding

Cleans and seals periodontal pockets

Eliminates the need to cut the gums and remove infected tissue, which can lead to longer healing times and soreness.

Reduces the risk of tooth loss

Regenerates bone and ligament tissue

Improves healing time
If you want to learn more about laser gum disease treatments, or you would like to schedule a consultation, contact Arizona Periodontal Group today!