Designed to offer a solution to gum recession, the Pinhole Surgical Technique is a unique method of resolving receding gums. Estimated to affect approximately half of Americans, receding gums can have a detrimental impact on your oral health. As gums recede, more of the tooth or the root is exposed and this can allow bacteria to build up.
Having the Pinhole Surgical Technique in Phoenix to resolve receding gums can reduce sensitivity caused by root exposure, prevent subsequent decay to the tooth and halt the development of gum disease. In addition to this, the advanced Pinhole Surgical Technique offers a cosmetic solution to the problem of receding gums.
How Does The Pinhole Surgical Technique Work?
When carrying out the Pinhole Surgical Technique, your periodontist will use a needle to create a tiny hole in the gum. With specialist instruments, the tissue of the gum can then be loosened slightly, which allows your periodontist to slide it over the exposed part of the tooth. With the Pinhole Surgical Technical, specialists can effectively return the gum to the appropriate area, without the need for incisions or sutures.
Receding gums, also known as gingival recession, are one of the most common oral health problems. With millions of people affected by the condition, the Pinhole Surgical Technique can be used to resolve the issue quickly and efficiently.
Is the Pinhole Surgical Technique Painful?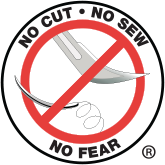 Due to the specially-designed instruments used during the procedure, Dr. Trujillo will be able to glide your gum tissue into its proper place with minimal discomfort. As the procedure doesn't include any cutting or incisions being made, the risk of pain is greatly reduced.
Of course, Dr. Trujillo will be happy to discuss potential pain-relief options with you prior to the procedure being carried out. In some instances, it may be appropriate for a local anesthetic to be applied. This ensures that the area is fully numb for nervous patients. This measure can increase your confidence and ensure you feel comfortable throughout the procedure.
Furthermore, this scalpel-free method of treatment doesn't typically cause any post-operative swelling, bruising, bleeding, or discomfort. With minimal recovery time, you should be able to return to your usual day-to-day activities swiftly following treatment with the Pinhole Surgical Technique in Phoenix
How Long Does The Pinhole Surgical Technique Take?
Although the Pinhole Technique is an advanced treatment for gum recession, it doesn't take long for the procedure to be carried out. Depending on the severity of gum recession, the Pinhole Surgical Technique shouldn't take more than one appointment.
Once completed, the effects of the Pinhole Surgical Technique are instant. As well as providing coverage to your teeth and the roots of your teeth, the Technique gives instantaneous cosmetic improvement too. Although many people are self-conscious about their smile due to receding gums, the Pinhole Surgical Technique offers a quick way to restore your confidence and maintain your smile.
Schedule An Appointment Today
If you have been experiencing additional sensitivity and have wanted to look at ways to restore your smile then now is the time to schedule an appointment with Dr. Trujillo. Our team looks forward to working with you to improve your smile