Importance of Regular Dental Checkups
Too often it's not until a severe dental problem such as a lost tooth, gum disease, or injury that a patient finally comes in for a dental visit. However, by that time the teeth are in bad shape and the recommended treatment can be quite expensive.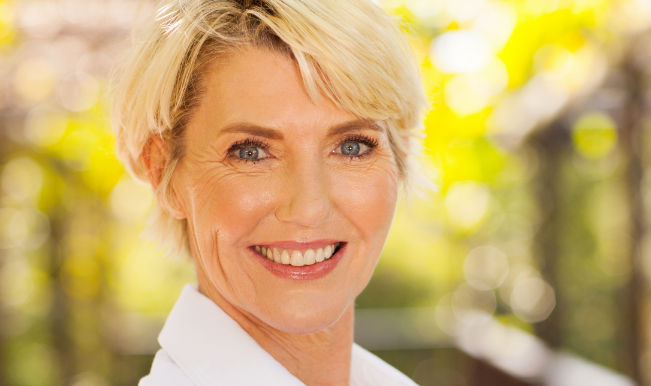 Regular dental checkups prevent expensive repairs like dental implants, LANAP, or the Pinhole Surgical Technique. Dr. Trujillo and the team at Arizona Periodontal Group in Phoenix, value dental check-ups highly because they help patients maintain a healthy mouth.
We know that some patients worry about going to the dentist and put off regular dental check-ups. To ease your mind, we provide sedation dentistry as an option for patients who feel anxiety while visiting the dentist.
Patient Review of A Dental Checkup
★ ★ ★ ★ ★
Google review
I am always very satisfied when I get my cleaning, my hygienist does a very thorough cleaning. Always makes me feel at ease and comfortable. The office staff are always very polite and I always get multi reminders on my appointment, which is great. I would recommend Az Periodontal Group.
-L Uran
Dental Cleaning
Why Are Regular Dental Check-Ups So Important?
We don't expect you to simply take our word when we say that dental checkups are of huge importance. Let's take a look at some of the different reasons why a dental checkup is important.
Lymph Node, Neck, and Head Checks – Your general dentist will check your lymph nodes, as well as your jaw and neck for any abnormalities such as lumps or any swelling. If an issue is detected, this could be an indication of a health concern. If your dentist finds any concerns you will be informed and advised to see your medical doctor or refered you to a specialist if needed.
Find Issues Under The Surface – At your regular dental checkup your dentists will be able to find issues under the surface of your mouth with x-rays. A crucial part of visiting your dentist twice a year is to ensure that your teeth and jaw bone is healthy. X-ray images give the dentist the ability to discover if there are any issues that simply cannot be seen by the naked eye. A good example of this would be bone loss which can lead to tooth loss.
Keep Bad Habits In Check – Regular dental check-ups provide the dentist an oportunity to prevent problems becoming worse due to bad habits. For example, brushing your teeth too hard can damage your teeth and gums and cause gum disease. Also, grinding your teeth, clenching your jaw, biting your nails, and chewing ice all have negative consequences on your dental health. If you have regular dental checkups, your dentist can give you advise based on the condition of your teeth and fix any problems.
Gum Disease – Gum disease is a serious condition and regular dental checkups can catch early signs of it. Gum disease is something that impacts millions of Americans. However, a lot of patients do not realise that they have it. One of the main reasons for this is because the symptoms can be subtle to begin with. For example, you may have a bit of bleeding while brushing your teeth and think nothing of it. However, gum disease can result in bad infections, receding gums, and even tooth loss without treatment. Therefore, the sooner it is treated, the better!
Cavities, Tartar, & Plaque – Regular dental cleaning is important to ensure that plaque and tartar is removed. Dentists remove tartar is prevented it from eroding your teeth and help to form cavities. Cavities do not often give any warning indications as they form. Instead, once the tooth is decayed, it is usually too late. However, with regular dental checkups, you can make sure it does not get to this stage.
Oral Cancer Detection – Last but not least, one of the most critical reasons why you need regular dental appointments is because dentists are trained to pick up on the signs of oral cancer. Cancer can spreads at a rapid pace and early detection is important.
Start your day
with a beautiful
Smile
Remember Arizona Periodontal Group
If your dentist recommends that you visit a specialist to treat any gum disease, gum recession, a bone graft, or dental implants remember Arizona Periodontal Group. Dr. Trujillo is an experienced Phoenix Periodontist with over 25 years of experience helping patients restore their smile and their health.
Patients have positive experiences working with our practice and we know that you will too. We are delighted to say that 96 percent of our patients would recommend us!
If you have any questions about the procedures we provide, or are interested in scheduling an appointment, give us a call or schedule an appointment online. Our dental team will be more than happy to assist you! We look forward to you visiting our office!
Excellent experience! I reluctantly went in and came out with a smile. Dr. Trujillo and his team is very professional and they explained everything in a way that I could understand. I would recommend Dr. Trujillo to all.
Pablo N.